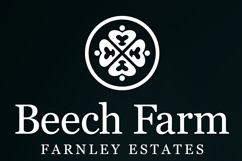 ---
Your opportunity to design the
look and specification of your
own home in outstandingly
beautiful countryside
---
---
DESIGN & SPECIFICATION
The beauty of purchasing a home in The Paddock is the freedom to create a home that reflects your personality and complements your family's lifestyle.
All the operational elements, including planning ermission, utilities and building regulations, which often deter people from building their own homes, have been taken care of by our experts. It leaves you free to focus on the things that really matter to you.
Whether you prefer the spacious feel of open plan or the cosiness of discrete rooms, the internal layout and flow is yours to design. The number of rooms, bedrooms and bathrooms, and the size of each, is entirely your decision. If you need a helping hand, or an expert to assess your choice, our trained architects and interior designers are on hand to guide you through the process.
The only standardised aspect of The Paddock homes is the quality of build and finish.